TBLE-1035-42 1 Ghz 2 Way Line Extender 40 dB Gain
Toner Cable - TBLE-1035-42 1 Ghz 2 Way Line Extender 40 dB Gain
Call for Price Each
The Toner TBLE-1035-42 Line Extender amplifier is the latest addition to the Toner Line of distribution amplifiers. The TBLE-1035-42 features high performance GaAs-Hybrid for improved performance and better distortion characteristics. The amplifier is built in a die cast Aluminum outdoor housing that has integral neoprene rubber weather gasket and a stainless steel mesh RFI gasket. The housing features an automatic switching mode power supply for line powering in the 30 to 90 VAC range.  The amplifier features a 20 dB gain reverse amplifier for use in 2 way systems and can be ordered with one of 3 standard sub splits, 42/54 MHz, 55/70 MHz and 65/80 MHz. The diplex filters are the plug in type for easy field changes or repairs.
The amplifier is designed for flat operational gain at 35 dB with a reverse operational gain of 20 dB while providing superior performance. The forward bandwidth has an input equalizer along with plug in interstage equalization and plug in pads for level control.  The reverse has post stage plug-in equalizer, a fixed plug in pad and 20 dB gain control. The plug in pads and EQ's are industry standard and compatible with Olson & Arris distribution amplifier accessories.
Description
2 Way CATV 1000 MHz Broadband Line Extender
GaAs-Hybrid/Power Doubling
35 dB Gain
5-42MHz Reverse
Brand
Toner Cable
Toner Cable Digital & Analog Electronic Equipment Founded in 1971 by Bob Toner, Toner Cable was an early innovator of electronic multi-taps and antenna products. Over the next thirty years, Toner Cable continued to develop as a leading cable equipment provider, growing into the computer systems and satellite services industries. Today Toner Cable continues to be a provider and manufacturer of digital and analog electronic equipment including headend electronics, broadband video and radio frequency distribution products, TV antennae, satellite, fiber optic and test equipment, as well as I/P Ethernet network tools. We'd like to invite you to browse our extensive line of fiber optic equipment, including testing tools, enclosures, cables, splicing units, power supplies, as well as data and Ethernet cables.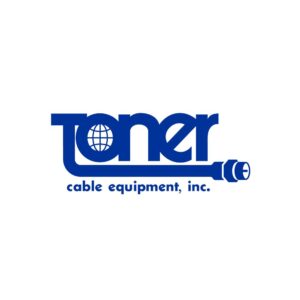 Additional information
| | |
| --- | --- |
| Weight | 4.5 lbs |
| Dimensions | 14 × 9 × 5 in |