RG6-60RWR-M 3 GHz RG6 Coax Cable, 60% Braid, Riser Rated, White, Wood Reel
Toner Cable - RG6-60RWR-M 3 GHz RG6 Coax Cable, 60% Braid, Riser Rated, White, Wood Reel
$54.38 1000 ft
The Thor Digital RG-6 coax cable is for distribution of both analog and digital television signals. It is ideally suited for Direct TV or Dishnet installations, antenna installations, Cable TV and other high frequency applications.
The cable features an 18 gauge copper clad steel center conductor, a gas expanded foamed polyethylene dielectric, a sealed APA laminated tape shield bonded to the dielectric, 60% aluminum braid shielding, and an protective UV resistant PVC outer jacket.The cable is available in either a Black or White PVC jacket.
Usually ships same business day
Description
UL Listed, Riser rated, UV Resistant
White jacket
Sweep tested to 3 GHz
1000′ wood reel
Brand
Toner Cable
Toner Cable Digital & Analog Electronic Equipment Founded in 1971 by Bob Toner, Toner Cable was an early innovator of electronic multi-taps and antenna products. Over the next thirty years, Toner Cable continued to develop as a leading cable equipment provider, growing into the computer systems and satellite services industries. Today Toner Cable continues to be a provider and manufacturer of digital and analog electronic equipment including headend electronics, broadband video and radio frequency distribution products, TV antennae, satellite, fiber optic and test equipment, as well as I/P Ethernet network tools. We'd like to invite you to browse our extensive line of fiber optic equipment, including testing tools, enclosures, cables, splicing units, power supplies, as well as data and Ethernet cables.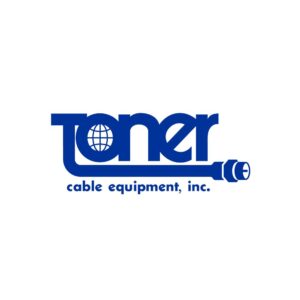 Additional information
| | |
| --- | --- |
| Weight | 36 lbs |
| Dimensions | 14 × 13 × 13 in |